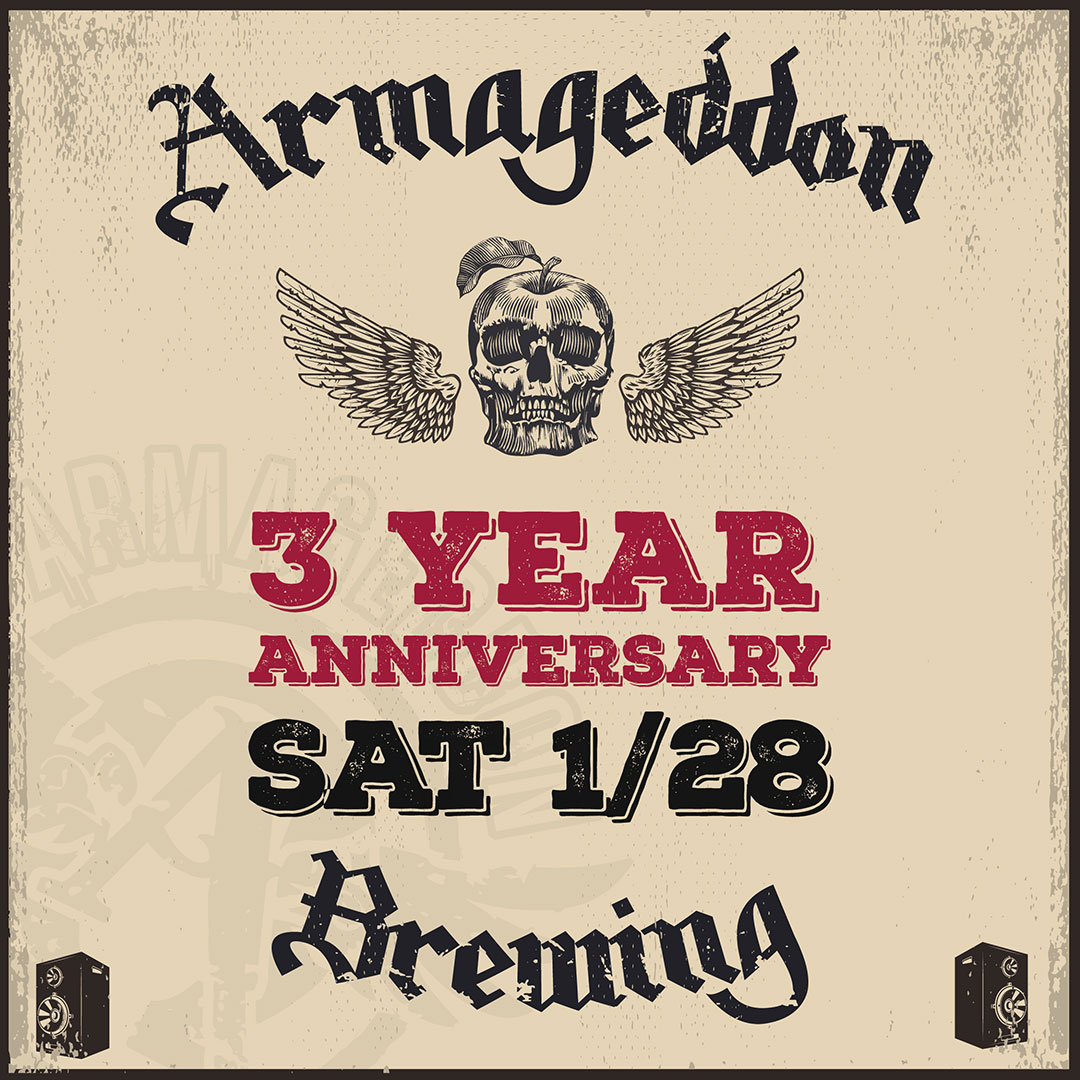 Well damn, its been 3 years since we opened our doors. It seems like a pandemic ago doesn't it... Too soon? Come out this Saturday and celebrate our 3rd year around the sun with two special releases.

Massacre Reserve (8.5%)
We took our blood orange cider and let it go through a secondary bottle fermentation. It has a champaign-like carbonation and has no residual sugar. Available only in bottles to be enjoyed at the brewery.
Lady of the Dunes (4.5%)
Can you say Session Mead? No, your eye sight isn't failing you. That ABV really says 4.5%! We said we'd never do it but we did. No one's perfect but this wildflower session mead is damn close. For a 4.5% mead it has body, a great nose and a wonderful light honey flavor. 

There will also be live music preformed by The Bug and the Bee from 6-9pm.


WHAT'S ON TAP
Ciders
Exile Dry - Light apple cider with tannins and no sweetness
Desire - NJ blueberry cider
Ida's Heart - Tart raspberry cider
Exile (Hopped) - Apple cider with hops
Ozuno - Tart cherry cider with orange peel Matt's Choice!
Cataclysm - NJ Cranberry cider with cinnamon & orange peel
Mammon - Blackberry & ginger cider
Birvs Brew - Strawberry and lemongrass cider.
Mother Muse - Cranberry cider with rosemary
Ichabod's Bane - Pumpkin & pumpkin spice using locally sourced and roasted pumpkins
Desire (Dry) - Dry blueberry cider
Exile (Wild) - Normandy style funky apple cider. Christian's Choice!
Meads
Aphrodite's Tears - Mead with strawberry & rhubarb
Cyser - Cider/mead hybrid
Nyx - Mead with espresso coffee Ameetha's Choice!
Vidal Blanc - White wine-like cider made with grapes from Autumn Lake
Keres's Kiss - A tart and bold mead made with estate grown red currants
Discordia - A Crisp mead with light honey
WHAT'S IN THE TANKS
HUGH - Exile - Crisp apple cider - ETA 3/1/23
T-300 - Resurrection - Honeyed cider - ETA 4/1/23
PINHEAD - Ida's Heart - Tart Raspberry cider - ETA 3/1/23
SUPREME DALEK - Desire - Blueberry cider - ETA 3/1/23
DATA - Pinedemic - Pineapple & Cinnamon cider - ETA 3/1/23